Do you, or someone you care about worry about falling?
Q Do you use your hands to get out of a chair
Q Do you walk slowly, or use small steps
Q Do you feel you need to look at the ground, or your feet while walking
Q Do you worry about falling
Q Have you stopped doing some activities due to worry of falling
Here are some other factors to consider  https://www.livestronger.org.nz/home/i-am-over-65/check-if-youre-at-risk-of-falling/
Check if you're at risk of falling

People who are worried about falling are more likely to avoid walking. This can lead to weakened muscles and a greater risk of falling again. Ask your doctor, physio or practice nurse to give you a balance and muscle strength assessment and a referral to a community group strength and balance class.
Why is it important to address this?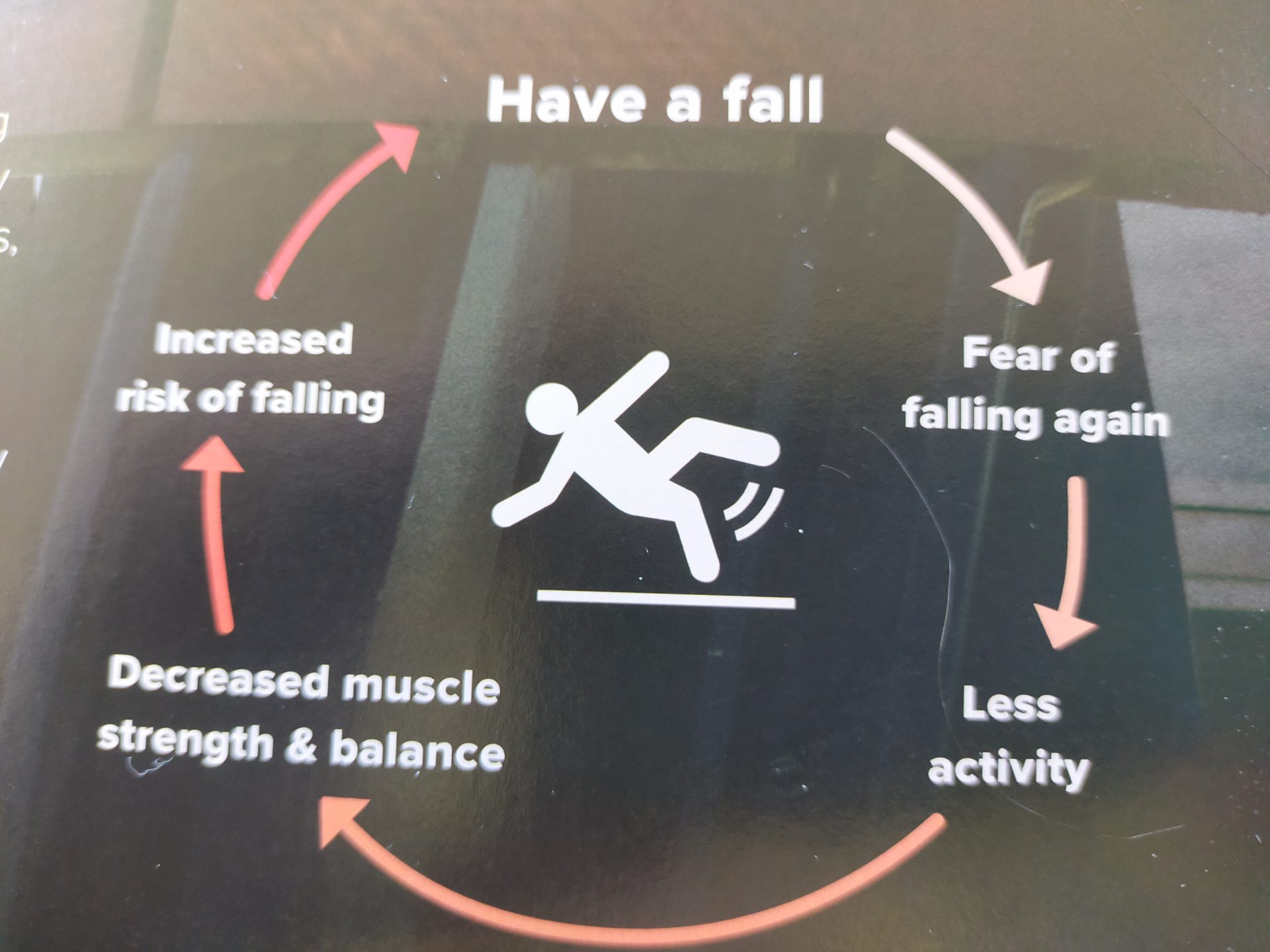 Fear of Falling Cycle
Sometimes (especially after falling) people can worry so much about falling that they restrict their activity. Over time they move less, their strength decreases, their balance is affected and their risk of falling increases.
Stay active, stay safe.  The more you do, the more you can do.
Often there are many ways we can improve strength & balance or movement confidence regardless of age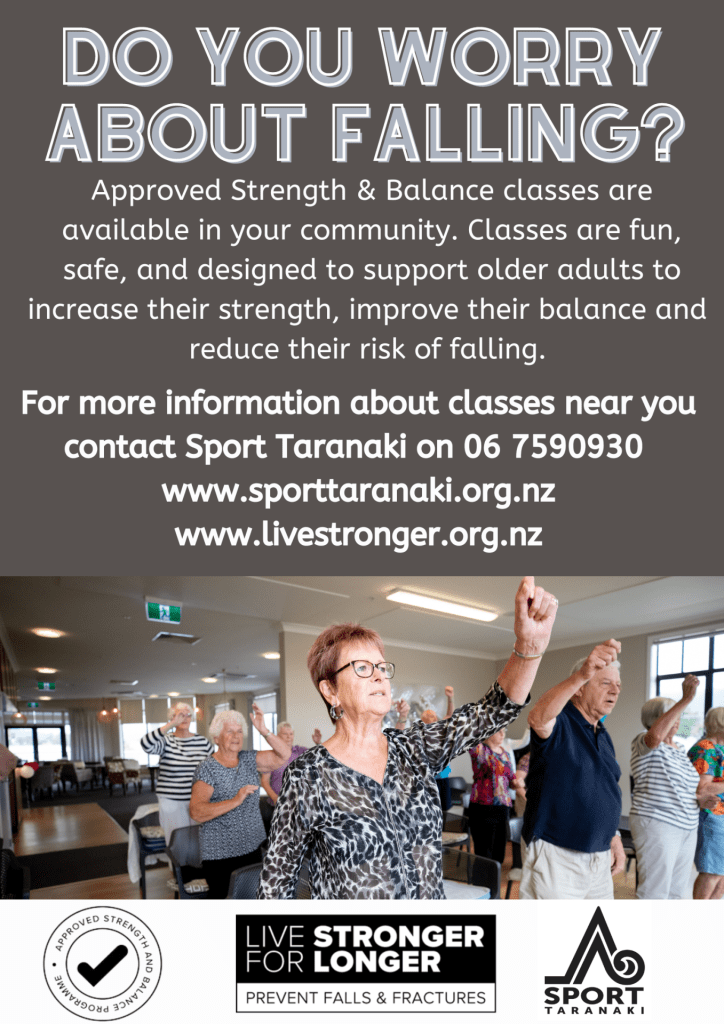 For support to improve your strength & balance please contact Hilary 021 480 180 at Sport Taranaki or visit
Upcoming Events to look out for 🙂
Oct 1st – International Day of the Older Person

Oct – Spring Back Campaign

Nov – Healthy Aging Forum 2022

Jan 10th – Strength & Balance in the Park

 Jan – Tai Chi in the park