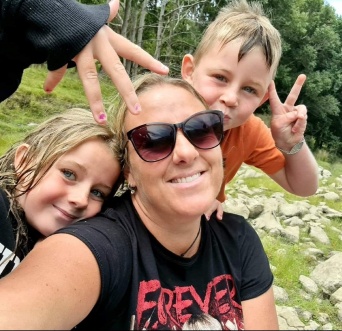 Sue Cowley
My name is Suz Cowley and I have joined the wonderful Roadsafe Taranaki team as the Road Safety Advisor based in New Plymouth.
My specific focus is on New Plymouth road safety.  Some of my role will include speed, restraints, impaired driving, motorcycles, distractions and intersections.  I will support Zoe and the NPDC Let's Go team and I am very keen to be a key supporter of SADD students in our secondary schools.
I was born in New Plymouth and have recently returned to what feels like home.  I have been living in South Taranaki for the past 10 years as the Camp Custodian at the Patea Dam at Lake Rotorangi.  My new role is a lot different to what I was previously doing but I have a real passion for Road Safety and support Road to Zero as I have 4 beautiful children whom one day will be driving on our roads.  So, if I can make a difference in putting the message out, encouraging the changing of people's behaviours around driving, road safety and making our roads safer then I will be very happy.  We all want our whanau to be safe on the roads.
You can reach me on suz.cowley@roadsafetaranaki.nz or 027 447 8361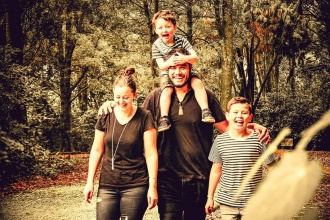 Zoe Boyle
Kia Ora, my name is Zoe Boyle and I am your new Road Safety Advisor, I am 32 years old. I have been married for 11 years and have two sons aged 6 and 12.  My husband and boys belong to Nga Ruahine and Ngati Kahungunu, we have resided in Taranaki for the last 4 years, originally from Tamaki Nui-A-Rua (Dannevirke).
I have a strong passion for working with Young people, their safety and them gaining good knowledge around what we teach and get involved with here at Roadsafe Taranaki, I am also a qualified Youth Worker so I find that building relationship is key.
I have joined the team in schools focused role.  I will be working 15 hours a week during the school terms and will cover primary, intermediate and secondary school-age students.
I cover the Taranaki region and may partner/support the NPDC Let's Go schools team for New Plymouth-based schools, I will be contacting schools individually to introduce myself and give information on programmes that may be of benefit to schools.